Landscape Web Site Case Study
A detailed look into designing a website for a Landscaping business

THE BRIEF
Landscape WebSite Case Study
Create an elegant, beautiful Website Design to highlight the services Synergy Landscapes provide. Target a perfect customer and client type with solid foundations for marketing purposes. Rework logo design to bring the look and feel up to date. Full email hosting with support. Maintain current Google Rankings.
THE PROCESS
First step was to meet with the owner of Synergy Landscapes and clarify the brief. Next we got the team together to discus and brainstorm new fresh ideas. We defined a style, look and feel for Synergy and got to work. We started with the hero of the branding, the Logo! The existing logo had been established for several years so it was important to maintain as much of the logo as possible. Keeping the same dimensions we identified a new shade and colour and recreated it in a modern, fresh 2D version. From the Logo we built a complete colour pallet so we could accurately tone any and all photos, pictures, background and foreground colours used on the website. Now we had the brand sorted and the colour scheme set. Next we developed a full range of layout styles for each page and a standard to follow for picture creation and editing and matched the font style to the brand.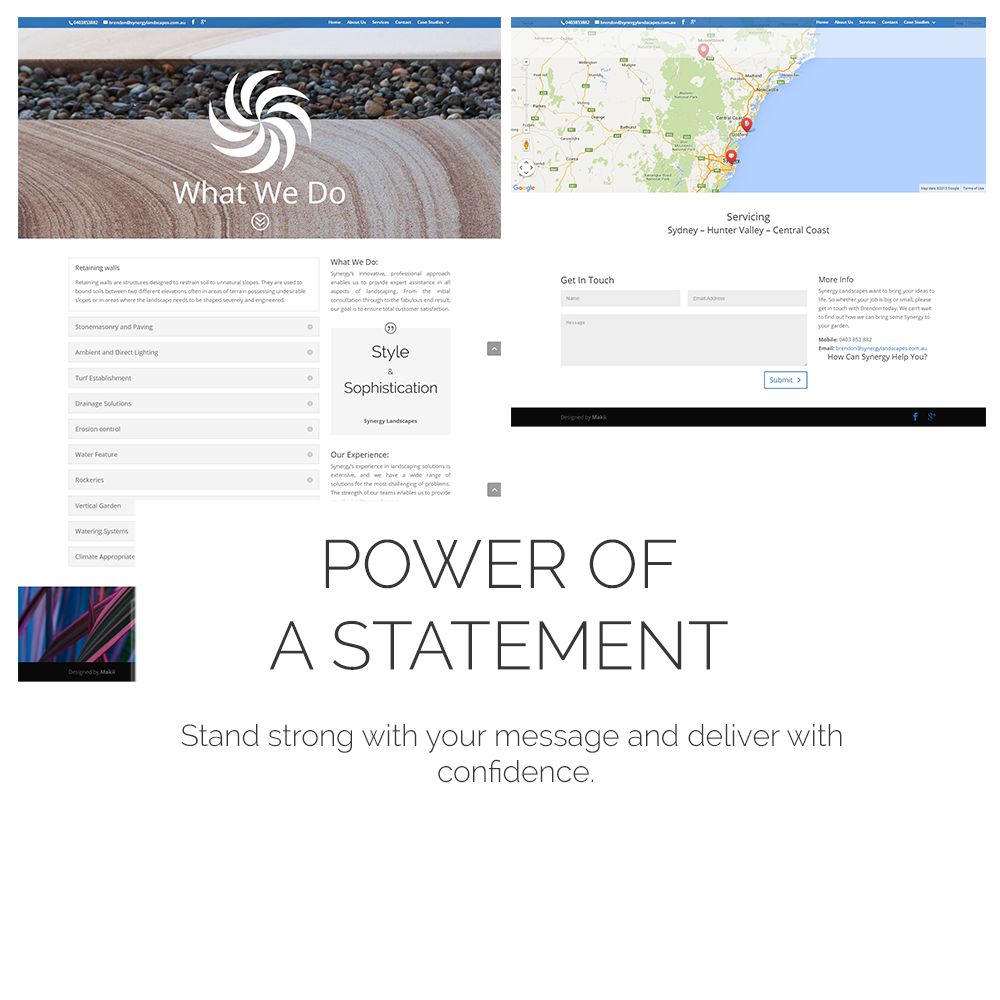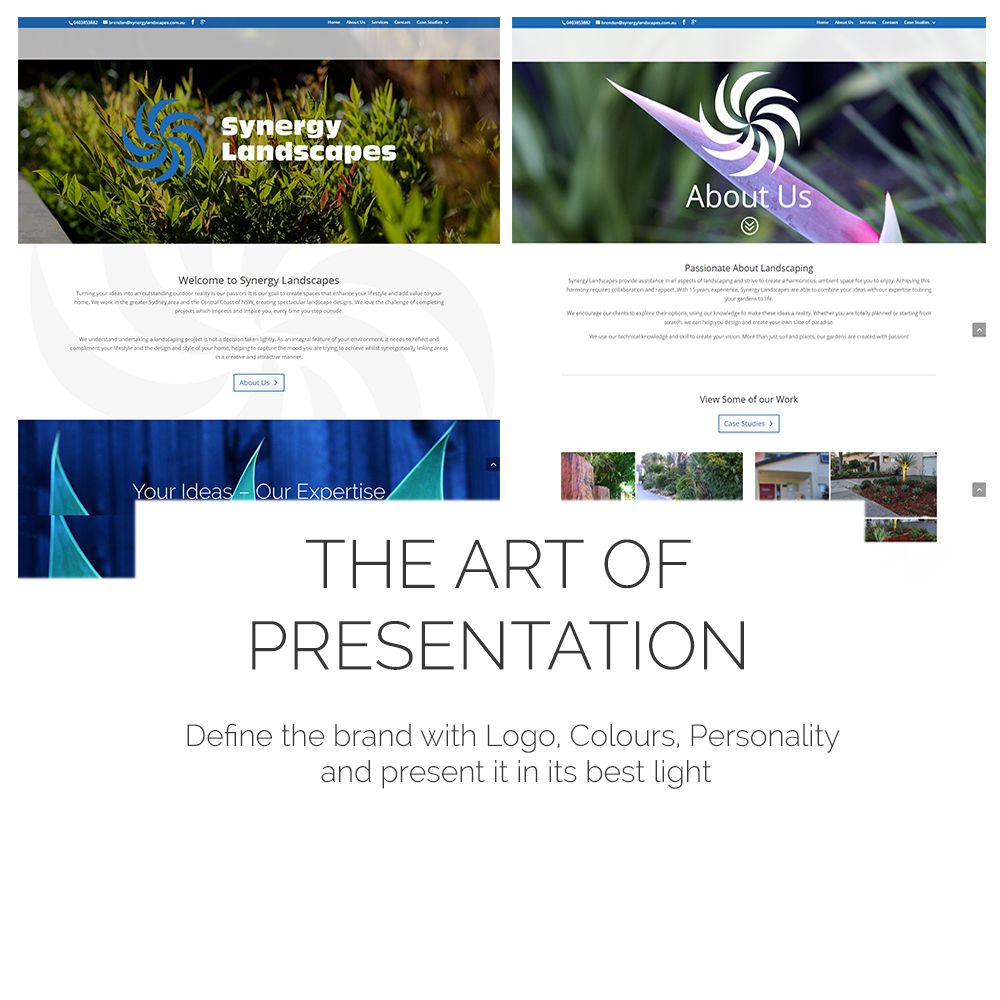 THE IMPLEMENTATION
Database creation, platform installation, pages created. Now we fill them with the content. Copy that has been worked on to find the best fitting feel for the brand. Photos that have been tweaked and toned till they are perfect. Permalink structure defined, projects developed and created, holistic architecture created. Email addresses are created and issued. Then we test, test and test again. We then presented it to the owner and got final approval and sign off, before getting ready for the launch.
THE RESULT
A beautifully designed and built website that holds strong to Synergy Landscapes branding. A keyword rich website with optimized content. A technically sophisticated back-end with an elegant UI front-end. A fully supported email system with unlimited email addresses.
ADDITIONAL POINTS
An additional challenge we had to over come, was to successfully migrate the existing website and database from one hosting company to ours. Synergy Landscapes had good Google rankings and it was imperative to keep these intact. By working with the original installation and database we were able to not only keep rankings, but to increase Synergy Landscapes to number 2 position for their keyword phrase, second only to a Yellow Pages listing in under 1 week.
Makii would like to thank Synergy Landscapes for allowing us to profile them with our Landscape Web Site Case Study. Their support and trust throughout the project has been fantastic. Synergy Landscapes placed a lot of faith in the branding, design and implementation of the site.
Visit the site – synergylandscapes.com.au